Al Capone's Milwaukee Haunts
10/24/2016
ADB
0 Comments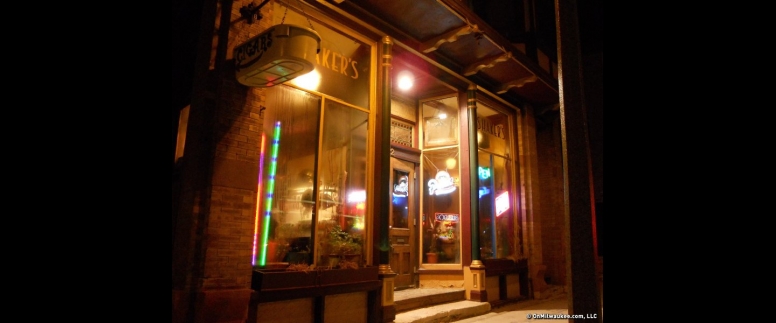 There is something historical yet a touch scary about drinking in a pub once owned by Al Capone at the height of his gangland operations. Shaker's Cigar Bar is the place, located in Milwaukee. Besides an historical footnote, apparently it is also a haven for ghost hunters.
Shaker's Cigar Bar boasts delicious food, and a sordid history. Additionally, as every single employee will tell you from experience, there exists a ghostly cast of characters that have "haunted" the historic bar and cigar shoppe's grounds since the late 1800's. If you're there for a drink or one of their famous ghost tours, Shakers is sure to give you a unique glimpse of Milwaukee's underbelly during the 19th and 20th centuries.
Grab a drink in Shaker's ornate,Victorian-style bar or take one of the two ghost tours which takes the patron on and around the basement, bar and apartment complexes above the Walker's Point multi-level building. Shaker's is widely known as "Milwaukee's Haunted Bar," for good reason; a cornucopia of illegal dealings (including grave digging, rape, murder, prostitution, drugs and unclaimed human remains) all play their part in the bar's chronology, and is articulated through lots of "sightings" and anecdotes from simpler (albeit WAY more violent) times.
The Ghost Tours may be what bring tourists in to Shaker's, but the copious amount of ghost stories and employee haunted testimonials aren't what makes this bar a fun destination. The impressively well-preserved grounds and the thorough exploration of Milwaukee's criminal identity are what makes the Ghost Tours a good time. This is an abridged journey through Milwaukee's history. Shaker's incredibly well-researched instances of mob dealings (the bar was truly operated and owned by Al Capone) and unsolved mysteries (they uncovered a murdered prostitute's bones on premises) are extremely enjoyable to pay witness to.
Nestled in a historic part of downtown Milwaukee called Walker's Point, Shakers Cigar Bar is easily located on Second Street. Street parking is plentiful, and signage is bright. Come share a night…perhaps on the 31st…